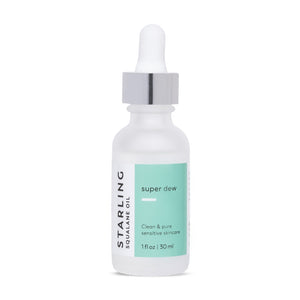 Get plump and hydrated skin with 100% plant-based squalane oil.
This simple yet effective oil delivers an intens. . .
Show More
Ingredients: 100% vegan squalane oil (derived from olives).
HOW TO USE IT
Apply to clean damp skin and allow to sink in. May be used after a moisturizer to lock in additional moisturizing benefits, or used solely as your only moisturizer. Can also be used under eyes or anywhere your skin needs an extra hydrating boost.